NATIONAL ASSOCIATION OF PROFESSIONAL ORGANIZERS INSURANCE PROGRAM


NAPOsure.com has worked with the Board of Directors of NAPO to assure that your membership includes the opportunity to obtain proper insurance protection. At NAPOsure.com we clearly understand the many nuances and intricacies of your profession. We have been in constant contact with our insurance markets to make sure that they continue to be comfortable helping you manage your liability risks. No one else in OUR profession understands YOUR profession like we do.
Please view the video from Mr. Rob Volkmer presenting the unique benefits of this insurance program.
Download PDF of NAPOsure.com insurance program
Download PDF of Cyber Security Liability insurance
Download PDF of Safeco Personal Insurance Products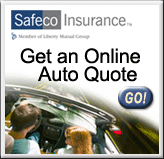 Frequently Asked Questions
Get a Certificate of Insurance
PROGRAM HIGHLIGHTS
PROPERTY
Business Personal Property $10,000
Property of Others in Your Care Custody & Control (At Clients Premises) $10,000
Computer Hardware $5,000
Computer Software $1,250
Valuable Papers & Records on Premises of Insured $5,000
Accounts Receivable Records on Premises of Insured $5,000
Forgery & Alteration $2,500
Replacement Cost Coverage
* Above Coverage Subject to $500 Deductible
LOSS OF INCOME
Provides Coverage for Actual Loss Sustained for a period of 12 Months
PROFESSIONAL LIABILITY
$1,000,000
COMPREHENSIVE GENERAL LIABILITY
General Aggregate $3,000,000
Products-Completed Operations Aggregate $1,000,000
Each Occurrence $1,000,000
Damage to Premises Rented to You $50,000
Medical Payments (Each Person) $5,000
AUTOMOBILE LIABILITY
Non-Owned / Hired Auto Liability $1,000,000
TOTAL ANNUAL PREMIUM
(in most areas) $900.00 (Premium Invoiced ANNUALLY by Philadelphia Insurance Company)
OPTIONAL COVERAGE

EMPLOYEE DISHONESTY BOND
$10,000 protection $120 annually, plus $6 billing fee
$25,000 protection $210 annually, plus $6 billing fee
$50,000 protection $330 annually, plus $6 billing fee
* The Bond INCLUDES owners as well as up to 3 employees
* For more than 3 employees, protection is available for additional cost
(Premium Invoiced ANNUALLY ONLY by Travelers)
For more information, contact NAPOsure for a no-cost consultation of your professional needs. Attention: Chuck Snyder, 800-860-7660 Ext 215.
Email - csnyder@inspartners.com